AN IMPORTANT BOND BETWEEN
COMPANY AND TERRITORY
Global Gap and ASC international standards guarantee a "sustainable quality"; a business management system that minimizes the impact on the environment and the territory in which the company operates. Certification is not mandatory but is the result of the voluntary choice of the company that decides to establish, implement, maintain and improve its own environmental management system. The certifications show that the company has an adequate management system to keep the environmental impacts of its activities under control, and systematically seeks to improve them.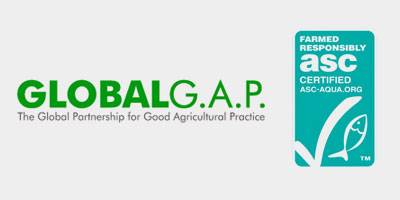 ISO E I.F.S.
HIGH QUALITY STANDARDS
Erede Rossi has implemented a quality management system that meets the international standards UNI EN ISO and IFS. The certifications according to these standards show that the company has established the necessary processes to guarantee food safety, the quality of the processing and of the finished product.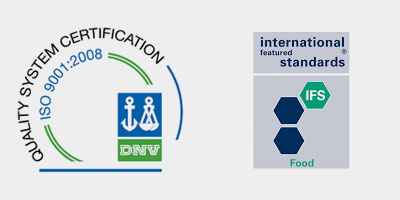 ORGANIC
AND NATURLAND
For Erede Rossi organic production is not just a matter of "fashion", but a strategic choice; constant commitment to protecting biodiversity and keeping the ecosystem are key points of its activities. Naturland is an association of ecological culture in Germany. It operates according to more stringent ecological standards than those required by European legislation, also including liability requirements.